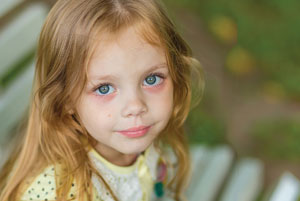 How much is a daughter's life worth to you?
Lily is a daughter, sister, and the light of her grandmother's eyes. Lily is also suffering from cystic fibrosis. When first diagnosed, her parents were panicked and turned to Bikur Cholim for help. We immediately arranged a consult with a world renowned pulmonologist and geneticist, subsidized her in-home medical equipment, provided Shabbos lodging near the hospital, and most importantly, paid the costs not covered by her insurance for her life-saving medication and care. Fortunately for Lily and her family, calling Bikur Cholim made all the difference.
As the single-most important healthcare charity in our City, every year Bikur Cholim is helping hundreds of families like Lily's who without major financial assistance cannot afford the care they need to fight for their lives. But we can only help them with your support – so we ask, how much is a life worth to you? To Bikur Cholim, it's worth everything.